The right amount of eccentricity
A place for living, sharing and conviviality, the Loria Bar - which merges the first names of the two sisters Lolla and Leria - spreads out between the lounges and the breakfast room. At its end, it opens onto the terrace for a pleasant indoor-outdoor feel. On the wall, a play of textures catches the eye while the large metal bar plays with its reflections.
From morning to night, the Loria Bar welcomes its visitors with the utmost hospitality for brunch, lunch or coffee. You can come here to sip a Spritz, a Mojito or an Old Fashioned, a glass of wine or a hot drink. You can also come for an intimate business meeting or a moment with friends. The Ceccaldi sisters' passion for "good hospitality" is the common thread.
The unique atmosphere of the Loria Bar also invites you to celebrate: this is why the Kasano offers to create your professional and personal events to measure. Take advantage of a bright space and an ideal location in the centre of Calvi, in this atypical place with a strong character.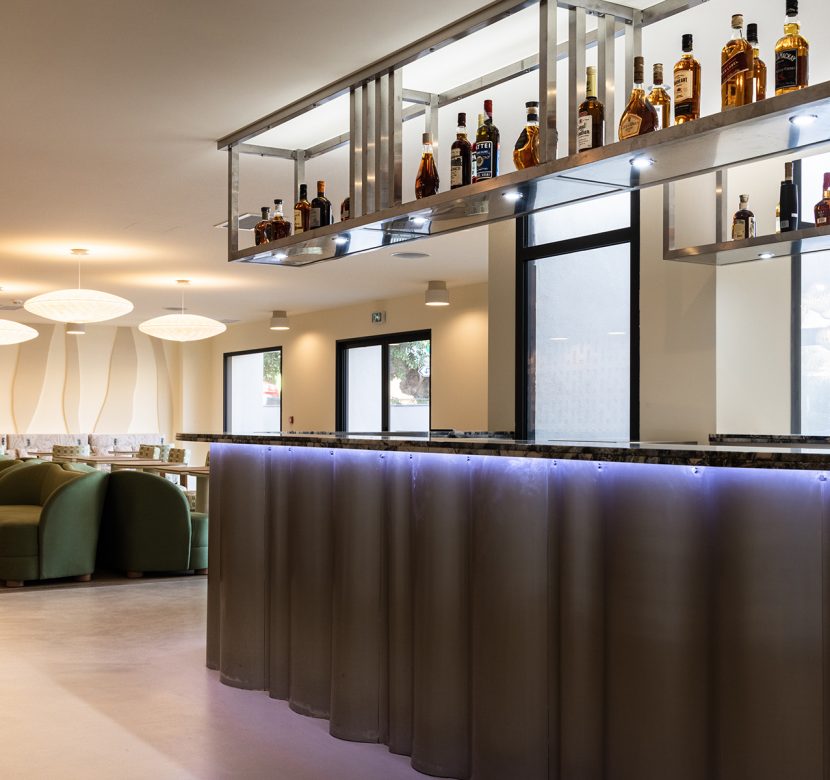 The vibrant heart of the Kasano
The Loria Bar is open throughout the day. In the morning, the breakfast buffet features local produce and Corsican know-how. The Loria Bar then becomes a cocktail bar with or without alcohol and also offers aperitifs, beers, wines and spirits. This place which becomes, according to the desires of its visitors, a place of reunion, work, party or gourmet break, is already a must in the heart of Calvi.
On Sundays, the Loria Bar becomes the meeting place for the most gourmet of palates, who meet for a buffet brunch by Lolita Bakery.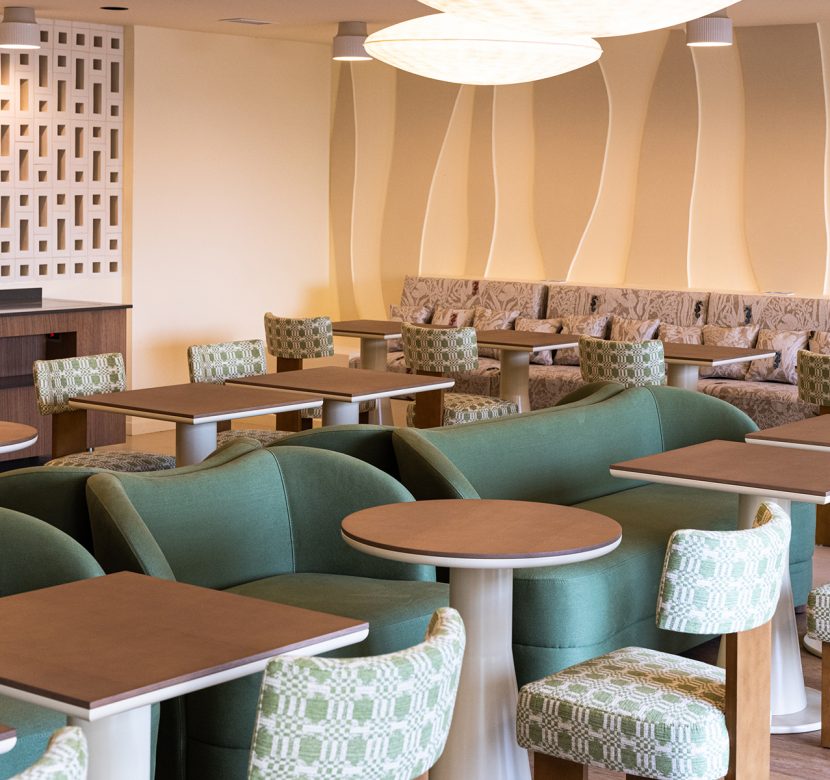 With its beautiful space with a contemporary design that opens onto the outdoor terrace, the Loria Bar is the ideal place to organise your private and professional events in Calvi, a few steps from the port, the shops and the citadel. The Kasano also has a seminar room and gives you the opportunity to create your own tailor-made events.